first minutes
Christopher and mom after a grueling experience for both.
photo op
Baby after getting cleaned up a bit. He had scratched his face up in utero. The doctors were commenting on how strong he was.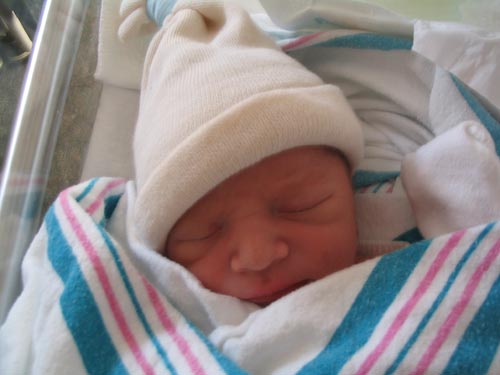 grumpy old man #1
Like many babies, He started out looking like an 80-year-old man...
grumpy old man #2
By day two he made it into his forties.
tired but happy
Frank and Christopher in the hospital room.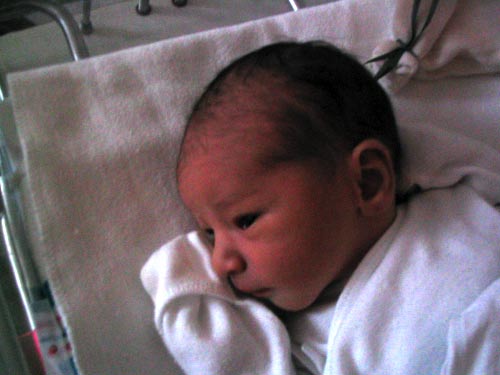 open those eyes
Took a while for him to keep his eyes open, but finally got a picture.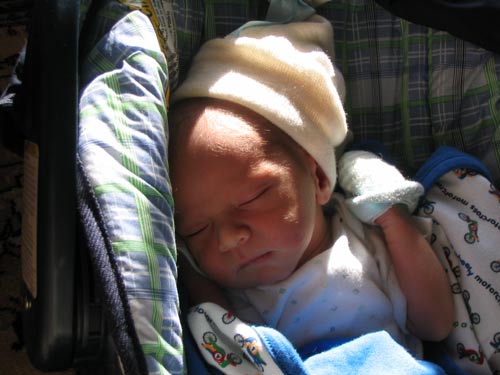 sleeping again
back to index